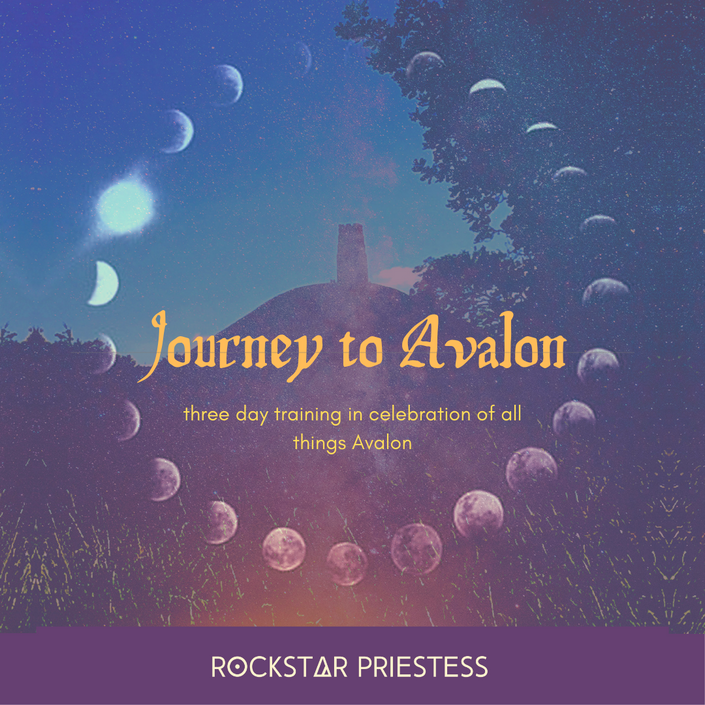 Journey to Avalon
Learn all about Avalon in our free three lesson course!
Join us for our free training, Journey to Avalon!
In celebration of our new Facebook group shift to the Sisters of the Morgen Rose, an online women's circle where we can join together to explore goddess, magic, priestessing, mermaids, Morgan le Fay and the arts of Venus, I am offering this free training to connect you with the mythical isle of Avalon!
It begins on the Full Moon on Wednesday August 15th 2019 and is a three day training.
I say training, it's really a three day celebration of all things Avalon. We will be learning abut Avalon, it's place in celtic mythology, it's most celebrated physical location in Glastonbury UK, the myths and stories about the Priestesses who lived there, discovering the paths of these modern day Priestesses of Avalon, essential Avalonian priestess info, and we will be learning about the Goddess of Avalon, Morgan le Fay!
Also, what could be more fun than chilling in Avalon for three days?
Here is what we have in store for you:
DAY 1: The Isle of Avalon
Today, we will have a talk on the history of the Isle of Avalon, and a little video tour where I take you to some of my favourite places on the modern day isle of Avalon, Glastonbury UK.
DAY 2: The Priestesses of Avalon
Today we will have a short talk about the Priestesses of Avalon, who they were and what their life might have been like. We deepen into facets of priestessing relevant to both ancient and modern Priestesses of Avalon – sisterhood, herbalisim and devotion – and inspire ourselves with tales of those sisterhoods of women!
DAY 3: Morgan le Fay
On the last day, we learn about Morgan le Fay, the mutli-faceted, shapeshifting goddess of the Isle of Avalon! We learn about her history, where she comes from, and what she is here to bring into the world today and discover how to work with her – we might be doing a special ritual or meditation to meet with her too!
So all aboard the Party Barge to Avalon!
You can join us on our three day quest by signing up for the Rockstar Priestess mailing list – if you are already on the Rockstar Priestess mailing list, no worries friend, you are already in the game and ready to receive your Avalon juiciness.
Frequently Asked Questions
When does the course start and finish?
The course begins on August 15th for three days: after then, it starts now and never ends! It is a completely self-paced online course - you decide when you start and when you finish.
How long do I have access to the course?
How does lifetime access sound? After enrolling, you have unlimited access to this course for as long as you like - across any and all devices you own.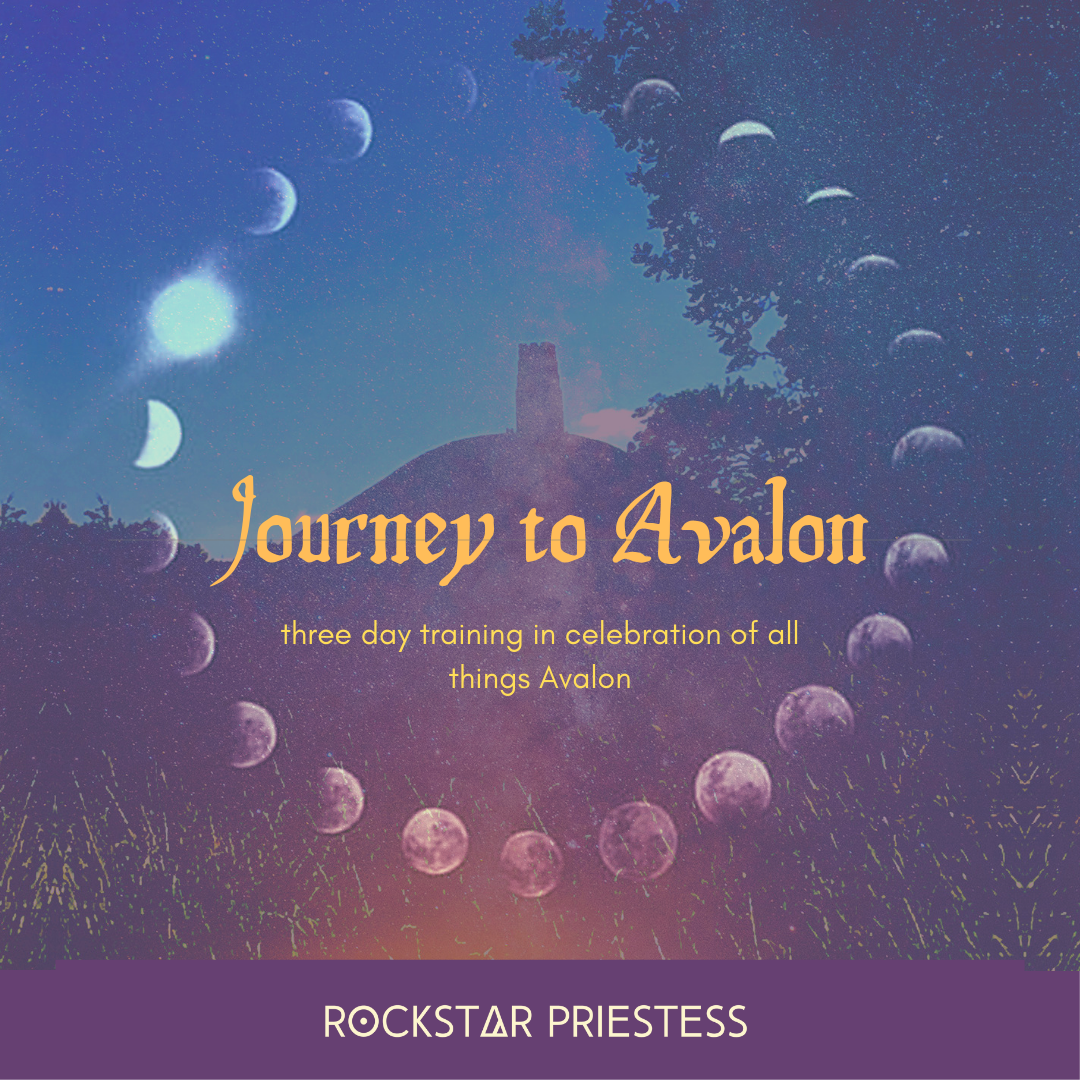 I do hope you join us on our journey to learn about priestesses, herb craft, ancient celtic wisdom, mythology and all things Avalon!