I want to invite you on a rose-scented journey of practical witchery this spring.

I want to show you how delightful and pleasure-filled life can be when you add just a little Venusian magic!

The Venus Working is a six week immersion into the seductive, delicious, pleasure-filled and life-affirming energy of the Goddess of Love, Venus. It's all about soaking you in Venus energy so it spills over into all areas of your life, and learning how to embrace fun and pleasure as essential parts on a Goddess Spirituality Journey!
I made this course as I have had such a powerful transformative experience working with Venus, and I have had so many questions and calls to share my process of working with her - and the many women who have taken this course have also experienced HUGE life-changing transformations, opening up to the FUN of being alive and in connection with the Divine.
If you are done with spirituality feeling like a chore, if you are feeling like life really shouldn't be this... well, grey and lifeless, if you are feeling a low on lust for life or if you are just feeling a tug to work with the Goddess of Love in a very down to earth and practical way, this is the course for you!
COURSE BEGINS 9th MARCH 2020!
REGISTRATION OPEN UNTIL 11am GMT 9th MARCH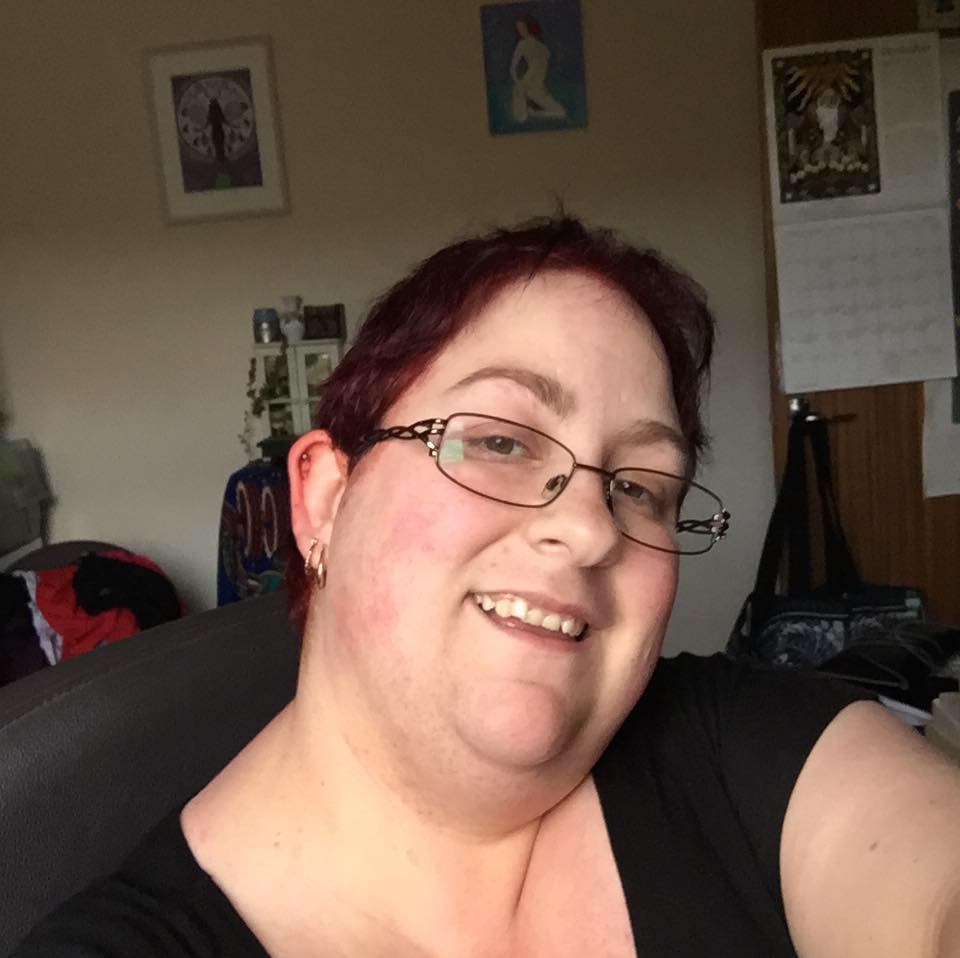 "The Venus Working is an amazing course and deepened my relationship with Venus-Aphrodite in a massive and yummy way. It's the best gift I've ever given myself - thanks Demi!"
- Kim

a.k.a. how this course was born and what magic it makes in your life
I developed this work with Venus about three years ago. You see, back then I had just broken up with the man who I had thought of as the love of my life. I thought we would be together forever....until, after seven years, I finally took off the rose-tinted glasses, looked around and knew I didn't want the rest of my life to be like this. I knew I needed to leave, even if it broke my heart.
So leave I did.
I was devastated.
I had no money. Nowhere to live, and no deposit for a rental. I spent the next seven months living between my mum's spare room and my friend's sofa.
You know the story. Life was shitty. I now lived too far away from my friends and the city to socialise, I was skint and had no car or way to get to more work, and my only company was my mum's resentful cat Breshnev.
My life was just... no fun. No fun at all. I felt isolated and alone. I felt like all my plans and desires were impossible fantasies, and I could feel my life slipping into a rut of moping about, not really living, of the same lonely thing day after day after day.
So I started to invoke Venus. She is the Goddess of Pleasure and Love: of sensuality and sweetness. She is the feeling of when you bite into a ripe, juicy, unbelievably delicious strawberry, and it tastes soo good you savour every drop of flavour on your tongue and you moan with pleasure because it's so tasty and your whole being is opening up to the sensual bliss and pleasure of being in this juicy strawberry moment...
That's Venus.
That's what I wanted.
So I started working with her every day. I practiced devotions to her, read books aligned with her energy, I practiced her arts of Temple Tending and Beautification. I had fun! My Venus Working was my favourite part of the day! I consciously brought her energy into my life, did things in honour of her, made decisions influenced by her.
This work saturated my life with Venus Vibes.
Only a few months of devotion later, I had moved to a PERFECT home, full of fine art and velvet sofas and puppy dogs and wonderful people, in a PERFECT location, for a PERFECT price. I was spending the most fun times with my best friends, and was opening up to hobbies I thought I'd forgotten about: I was back in Latin Dance class, and napping in hammocks in the afternoons. I'd spent a month in Brazil healing from my breakup (having all my accommodation gifted to me by a friend), and was filled with renewed confidence and hope for my work - in fact, I was inspired to create a new course and commit even fuller to my path as a Priestess.
Most importantly, life was FUN again, filled with hope and happy synchronicities. I was cycling home across fields of flowers every day, beaming with gratitude, going over and over in my mind...
".... I'm so lucky. My life is SO BEAUTIFUL. I live in the best place, have the most amazing friends, I am having so much fun.... I can't believe how amazing my life is right now."
Yup. For realsies. I was one of those people.
A little later I even met a super handsome lover man at latin dance class who was everything I desired, and we are still dancing together today.
This is the work of Venus.
She teaches you how to fall in love with life, how to open up to pleasure, and how open up to the possibility that life is miraculously fun.
So that's our game plan in this course. We are going to use every trick I know to open ourselves up to all the luscious pleasure and fun life has to offer. We will live with Venus' eyes. We will invoke her blessings in our lives and let her transform us as she will.
This work changes lives. It makes people happier. It's the work of learning to let life be wonderful - something we often need to re-teach ourselves! It brings all our desires and dreams to fruition... if we are willing to open up our whole life to her and let her work magic!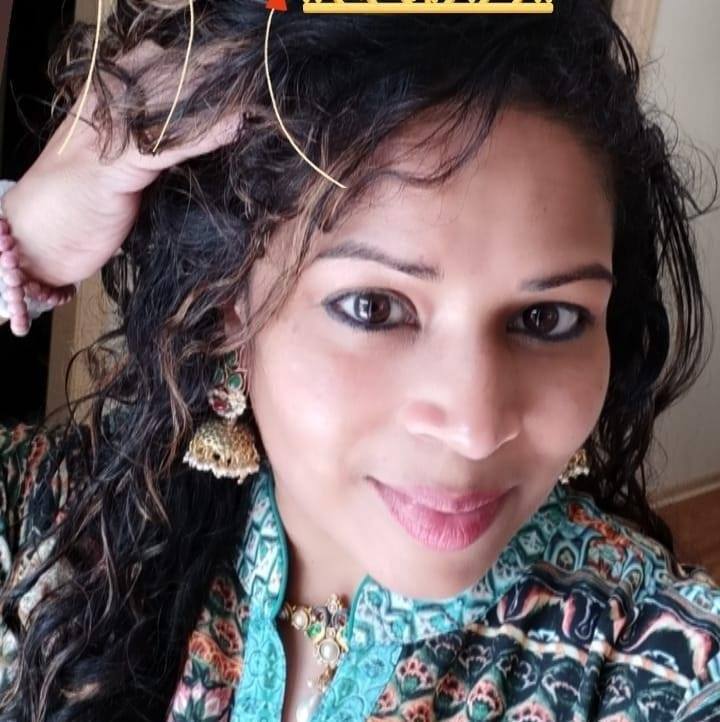 "I loved this course from the start! I felt the magic of Venus the moment I started putting together my altar - I felt the magic. I loved the daily ritual and meditation. Venus made me stop and enjoy the beauty around me and create that in my life and home. Venus woke me up to the depths of the luxurious goddess I am. She took me on a journey as an actor traveling between NY and LA for shoots, meetings and experiences where charm and heart shone fiercely. I had so much glamour in my pocket that every snapshot had an aura around me...even in sweats. I stayed healthy for 2 solid months (even with an auto immune condition during the east coast winter) and was exposed to herbalism and delicious foods. My wardrobe became exquisitely stylish in a delightfully inexpensive way (designer items at discount rates) and the cash flowed by the grace of new alchemy therapy clients and a few jobs."
- Apsara S,

.

Below is our curriculum outline. Expect a weekly online ritual, lecture or Q&A; lots of spells, rituals and exercises to try out; and lots of fun fun fun practical work to get on with - invoking Venus effectively into our lives is all about being super practical, taking action, and slowly building our devotions so they weave seamlessly with our lives. That's why we do this in a group format, with lots of support and weekly Q&A sessions.

Everything is very down to earth: there is no over earnest new-age ascension talk here. Just practical stuff that works in the real world.
And the magic is... this stuff isn't hard. It's really not. In fact, it's so nourishing and fun to do, it's easy to get your Venus Work done.


In Week 1 you will be :
learning and performing important daily devotions to Venus, bringing her energy into your body, and learning the essential core of our work together.
receiving a guided meditation to enjoy to sink into the energy of Venus on the go whenever you need it.

This week is all about playing with different methods of devotion to see what is the most fun for us! You will be:
expanding your spiritual practice, trying out a whole bunch of FUN stuff to keep bringing Venus energy into our lives
challenging your ideas of what it means to be spiritual, to cast spells, and be devoted to Goddess.
rocking out an amazing online ritual at the New Moon on Tuesday 2nd July to invoke Venus into your life and to set our intentions for the course (there will be a recording if you can't make it live!)

Pleasure party! This week we you will:
dive into Pleasure as a sacred offering to Venus
begin to really dive into SELF love as a divine practice
learn to appreciate the fuck out of your life
receive a bunch of delicious energy work exercises
receive a Venus Meditation MP3.
We have a pause week between week 3 and 4, so we can really anchor in our pleasure practice before moving on to Love, Witchery and Temple Tending.
This week we enjoy a delicious Full Moon Ritual on Tuesday 16th July, yum yum yum.

All about Venus as the goddess of LOVE! In this week you will:
learn and share about Love Spells, including everything you could possibly want to know: how to cast an effective love spell, stories about love spells that worked..
learn a whole bunch of rituals for self love, and understand the true nature of Venus and Aphrodite as the Goddesses of Love.
take part in an extended Q&A session with me, Demi
receive a fabulous lecture about the Princess and the Shielded Maiden, the shadow archetypes of the Wild Feminine who deeply affect all aspects of our life - and will give you some deep answers into how you work and some big aha's.

This week we learn to stalk beauty, to cherish it and seek it and revel in it. This week you will:
learn about the pursuit of Beauty as a spiritual path
work with the Temple Tending Arts of Venus Aphrodite, turning our home into a high-vibe magnet for all Venus' blessings, and incorporate Venusian Magic into every aspect of your home care
receive a beautiful Aphrodite's Messengers of Beauty guided meditation for you to enjoy,
receive a sneaky temple tending meditation that might make you enjoy housework a little more...
"After engaging in the Venus Working, I found myself finding beauty all around me, and felt inspired to share beauty of my own with others. I began taking better care of my appearance and seeking out more creative pursuits, while also finding more moments in the day to appreciate the beauty around me." Elzibelle Goss


This week we learn Aphrodite's art of Seduction - and learn how it's not just for entrapping lovers, it's actually a magical system for living life as a Venusian Witch. You will:
learn about the planet Venus in astrology, particularly in regards to your own natal chart and what that means for you
discover how you can live your life going forward as a Venusian Witch.
partake in a live ritual to take up your role as a Messenger of Beauty in the world if it resonates with you on August 6th.
receive an Aphrodite's Flow meditation to easily and quickly sink in to Venus Vibes as you go forward in your life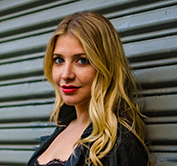 "When I took the Venus Working course with Demi I wasn't feeling very sexy or loved. I was hurting from a romantic rejection and didn't feel very connected to myself. But already a week into it I could sense a clear shift - I was more in my body, my sensuality, and my self-compassion. I remember going out one evening after a doing one of Demi's guided meditations, and several people told me I looked radiant. Pure magic!"
- Yvette S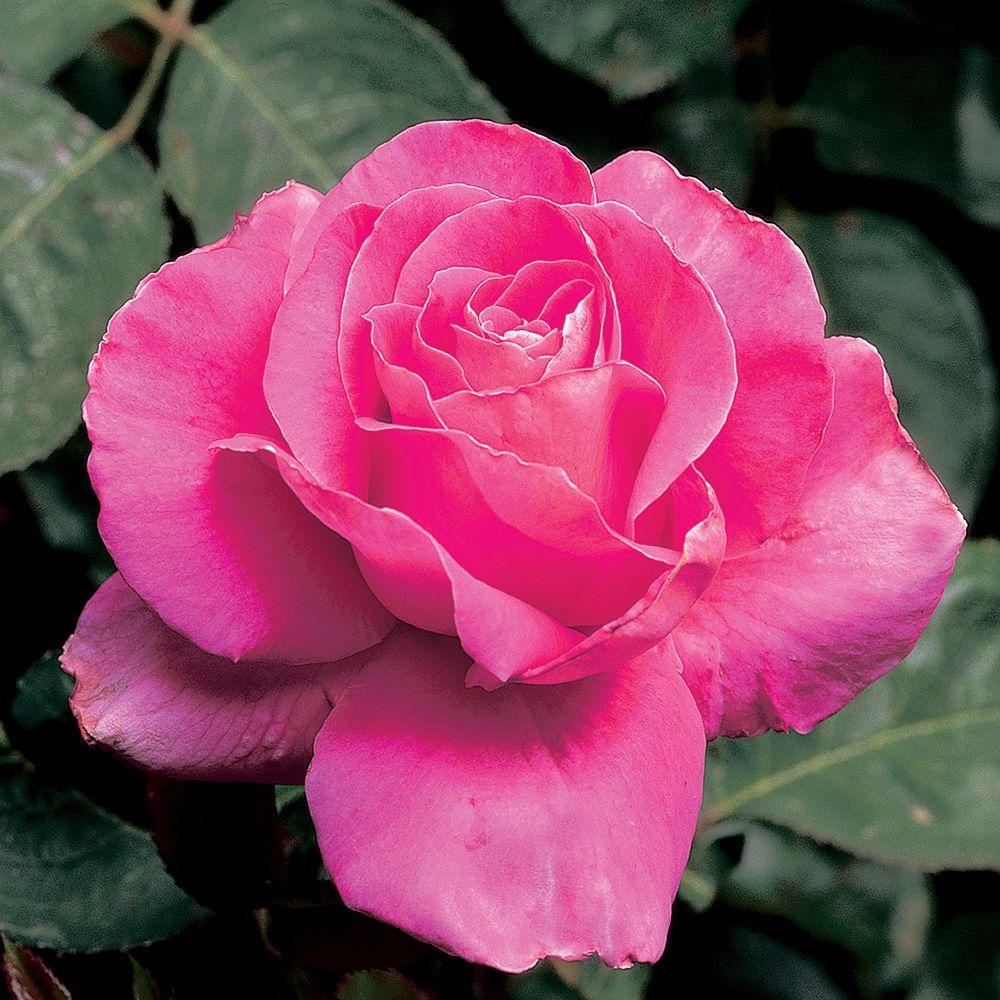 "I joined the Venus Working as soon as I read about it because it was really calling me... and I've been right following my instinct: for me it has been a very sweet but solid path leading me to deepen my relationship with Venus but also to strengthen my sense of self-worth and my search for pleasure and abundance!"
- Federica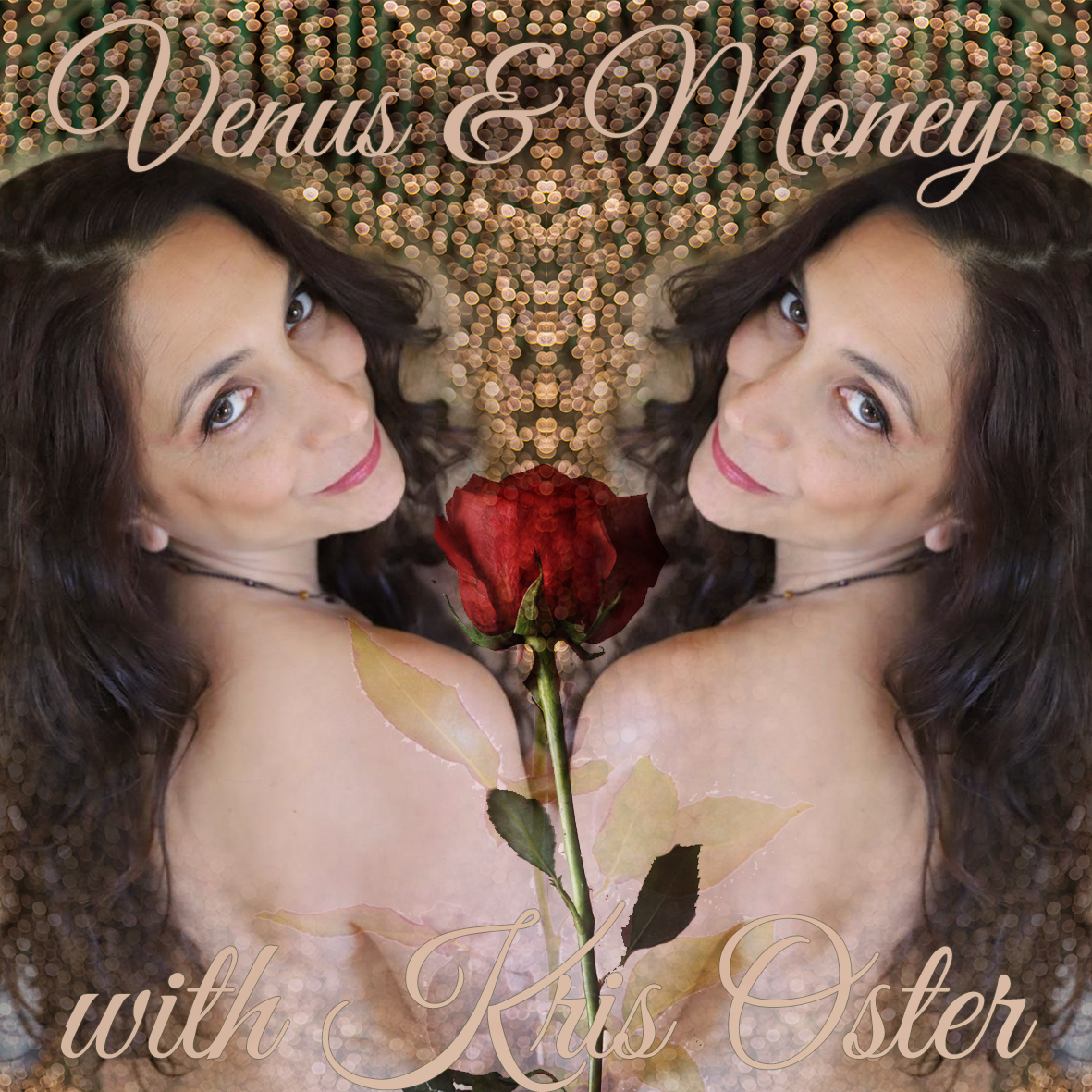 Since so many of our past students have wanted more information about Venus and Money, we have a whole bonus module based on linking Money and Work to Venus!
I've invited my good friend Kris Oster to come and lead a lecture on thinking about money and work with an Aphrodite mindset - she is an author and coach with a Phd in Mythology who works specifically with using archetypes to open up our lives and business, and she's a smart lady who is going to give you a whole host of interesting things to think about.
She's spent so much of her life learning about and linking sexuality with everything she can get her hands on - money, business, manifesting, you name it - she has some seriously juicy stuff to share with us in this workshop
We'll have some worksheets to play with, and I'll be sharing everything I know about Money and Venus: you get to ask me your questions and I will give you answers. I'm thinking we'll do a little Appreciate Your Money challenge - because it's hard for money to grow and feel loved when you refuse to look at it. We will be finding simple Venusian ways to change our thoughts around money so it can be a delightful friend, rather than your jailor.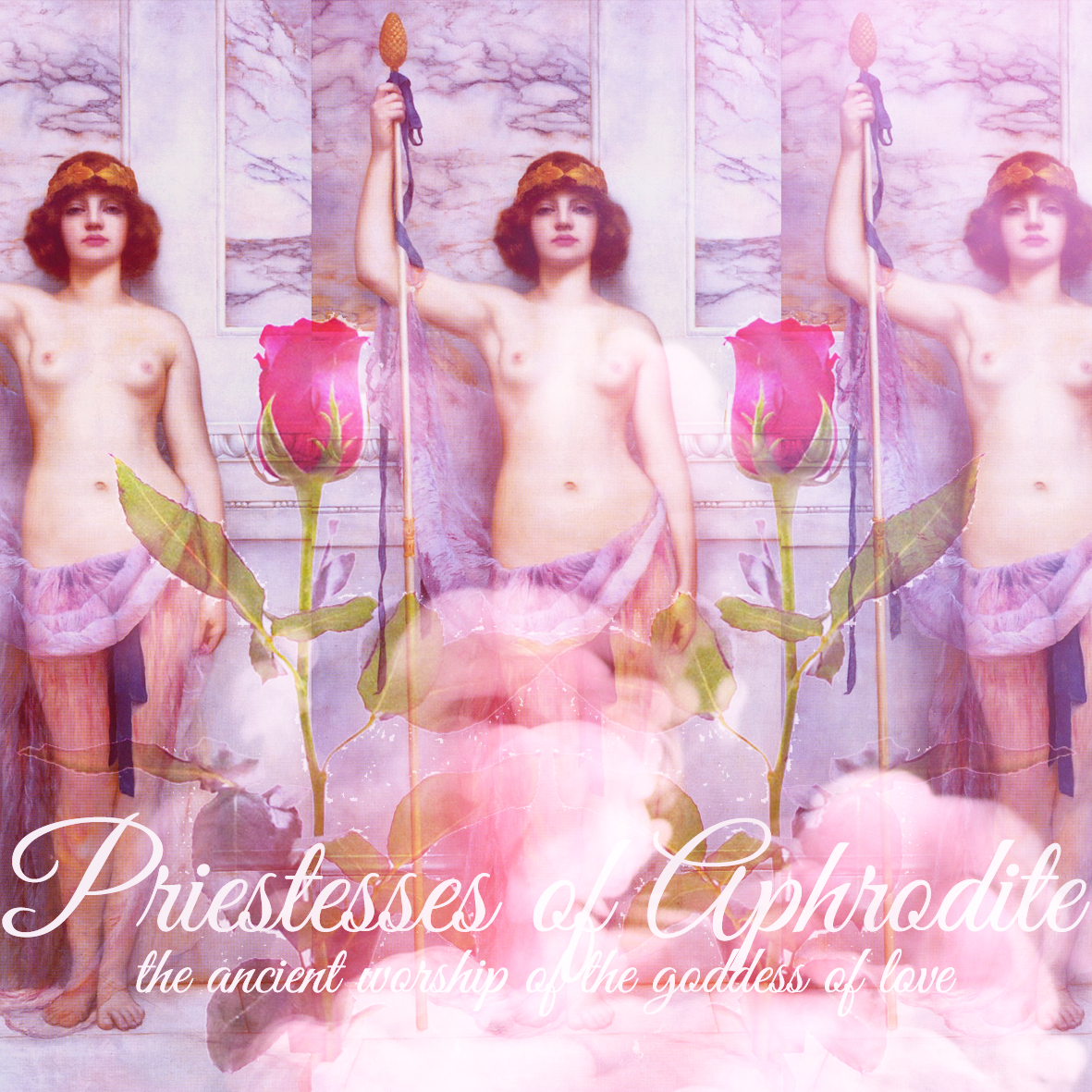 Since so many past students expressed interest in learning more about Venus and Aphrodite's history, I have added this module!
In this class, we have an interview with a modern day priestess of Aphrodite. She will talk to us about Aphrodite's ancient and modern worship, and what it means to be a Priestess of Aphrodite in the modern world.
We will also have a beautiful fully illustrated PDF all about the ancient worship of Venus and Aphrodite, her festivals and festivities, where her ancient sites of worship were, and how she would have been worshipped in the ancient world.
I'm excited to be making something really beautiful for you!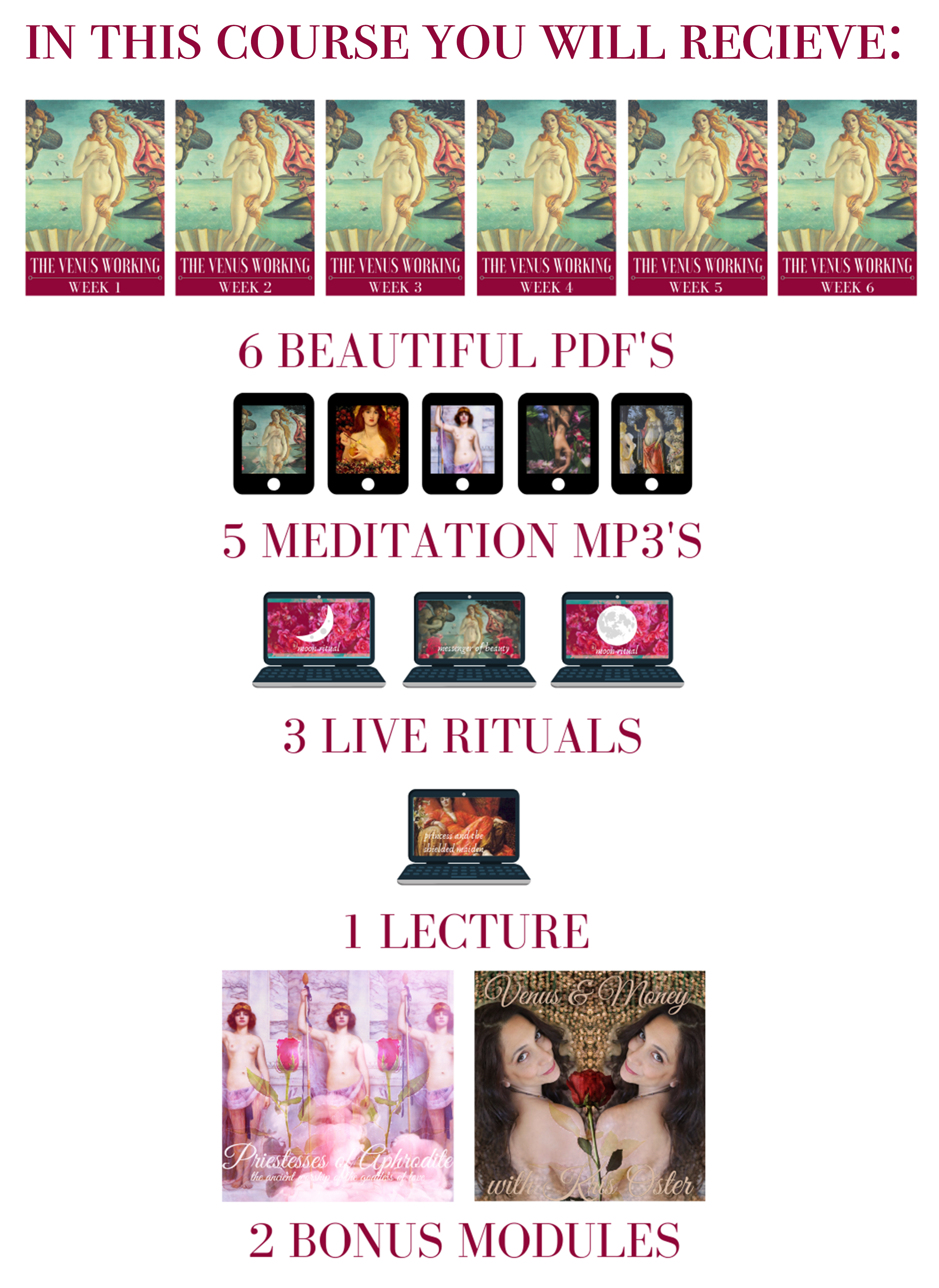 This course is very simple, and it just involves putting in the work and relaxing into Venus's flow and pleasure. If each week you show up, participate a little bit and relax and open into Venus' magic, stuff will start to shift. It's not hard, because most spiritual truths and magical workings are not hard - we like to cloud and complicate things and make things hard because humans are dumb that way. You can do it. You don't have to do everything perfectly to bring more beauty and fun into your life - Venus wants more fun and ease for you!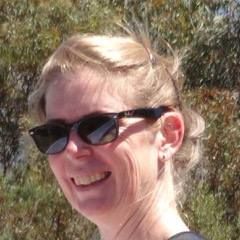 "The Venus Working is the best online course I ever did. There is so much valuable content, Demi's active engagement with us in the Facebook group, checking what participants post, responding promptly and posting awesome stuff is one aspect that makes this course stand out for me. The workbook is full of goodies and fabulous practices, easy to do and at the same time very powerful. Demi's take on the subject is fresh, deep and has opened new perspectives for me. I love her no-nonsense, fun approach to it all. There are awesome meditations, like the temple tending one and guidance on how to build an altar. Those two things alone were worth doing the course for. Then there is Demi's inspiration how to have fun and simple yet profound daily practice that takes only a few minutes.
To sum it up, the course resonates deeply at so many levels! I feel more calm and grounded and at the same time joyful and playful. I feel a closeness to the Divine Feminine that I haven't experienced before and I feel more empowered than ever before. thank you doesn't begin to cover the deep sense of gratitude I feel for what Demi has given me through this course <3 "
- Sabine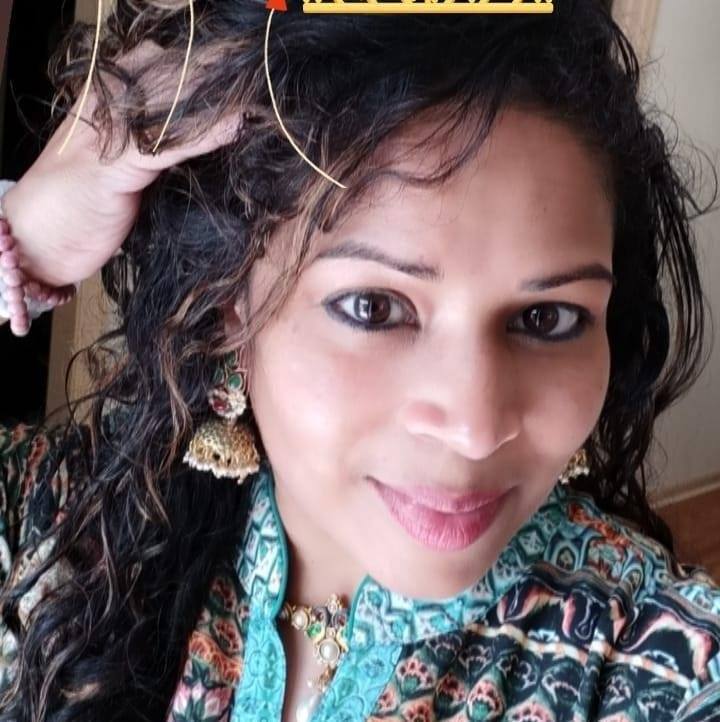 "Do this course. You will fall in love with the real you...with so much overflowing joy spilling from your heart...it's contagious!."
- Apsara S

To join us for the Venus Working this spring costs £120.
We have a handy payment plan (2 monthly payments of £65), and you can pay through Stripe or Paypal.
(If you pay through Stripe you will get access to our prep work materials faster, as for PayPal I have to manually add you and most of the next few weeks I will be exploring the ancient temples of the Goddess in Crete (lucky me) and sorting out adding people admin whenever I find internet.)
Registration is open from the 10th Feb till 11am on the 9th March. You get unlimited access to this course for as long as you like, so you can take it as slowly as you want and have loads of time to do stuff as it fits around your life.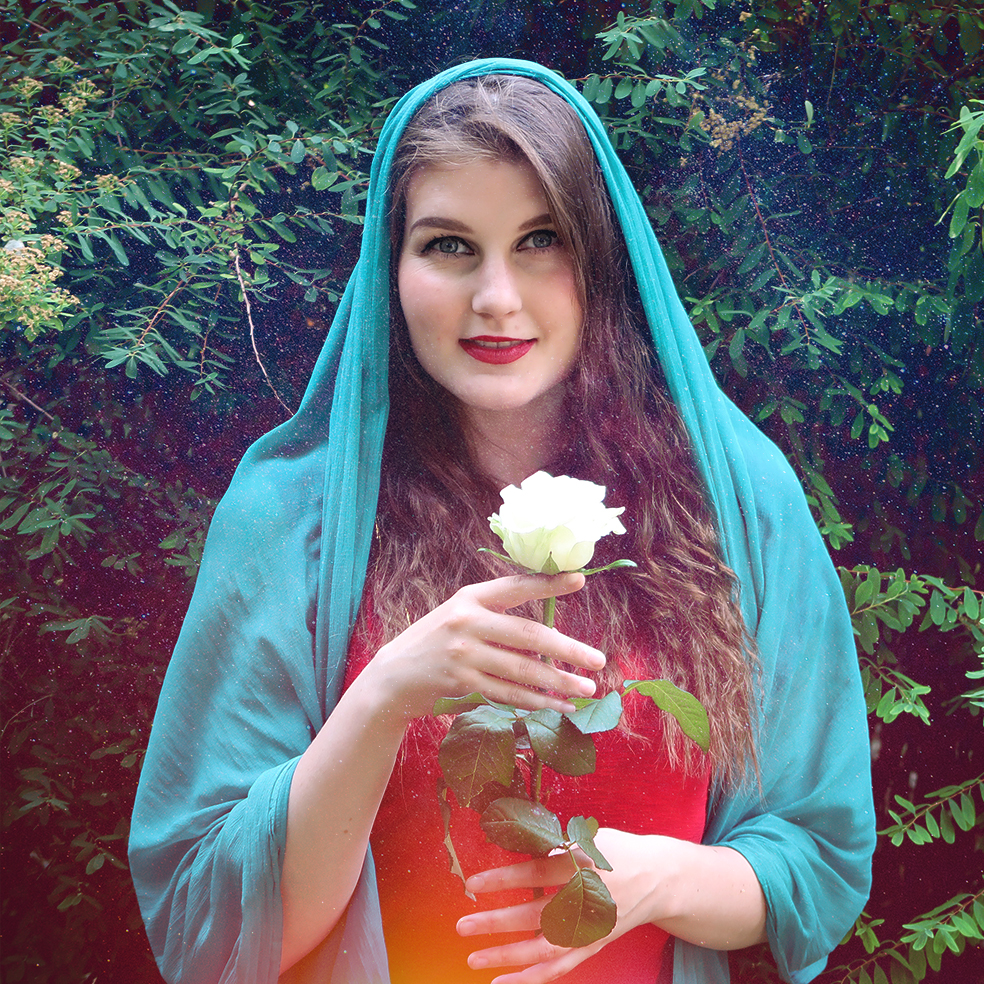 I, Demi, am a practical, working Priestess of the Goddess and have been working with Venus intimately for the last two and a half years, including becoming a Priestess of Rhiannon through taking an in-depth two-year training in Glastonbury in order to further my devotion to Her. I'm known for creating powerful rituals and super badass meditations, and for presenting pathways to Goddess Spirituality in a fun down-to-earth way.
I am a Sister of Avalon at the Glastonbury Goddess Temple, and a Priestess of Rhiannon trained by Katinka Soetens and I am a Priestess of Morgan le Fey, running red tents and women's circles and training programs and retreats and all sorts.
I'm a hereditary witch on my mother's side, and have been working with the Goddess for the last 15 years. I've been obsessed with the archetype of Venus and the Goddess of Love for the last few years and have had AMAZING results from working with Her - and I want you to have amazing results working with her too!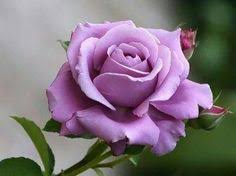 "I've had the pleasure of taking several courses with Demi Fox and count her teachings as one of the biggest influences on my spiritual practice and journey as a witch. The thing I love the most about Demi is how real she is. She has this gift of being able to straddle the chasm between being utterly pragmatic and also divinely magickal and she's so incredibly good at teaching others how to do the same. When I take a course from Demi, I never feel bad about myself for not being enough or doing enough. She's learned how to embody the divine through the mundanity of real life, which when it comes down to it, is what this work is all about."
- JBH
Frequently Asked Questions
When does the course start and finish?
The course starts June 24th lasts for seven weeks - six weeks of lessons with a week off in the middle.
If I decide I don't like it can I get a refund?
Sorry, I will not be offering refunds so make sure you want to dive in deep with Venus Vibes before doing this course. All the course content will be downloadable, and you will have access to it for at leat the next year, probably indefinitely, so you have lots of time to work on it if you fall behind.
What is Venus Magic good for?
Venus Magic is great at transforming your life to bring in more love, pleasure, abundance, friends, hot sex, boyfriends and girlfriends, intimacy, beautiful places to live, vacations, abundance, money, and above all, FUN.
This course seems very devotion based. Where is the spellwork?
The devotion IS the spellwork! This course is about active practical witchcraft, an ongoing massive spell we are working every day in our lives for the duration of this course. Making magic is SO MUCH MORE than casting a spell in a circle, then forgetting about it. We are creating a spell and tending it, nourishing it, loving it and feeding it energy every day so it may blossom in the most miraculous way. Expand your definition of what it means to cast a spell!
It's not just about love spells is it? Boring.
Nope! In fact, the spell we are casting is the spell to fall in love with life, not about finding a relationship or completion in another. Venus is about SO MUCH MORE than love spells and hooking up - that's really only a tiny part of her energy. However, love and sex is a big part of enjoyment of life, so be damn sure we are going to talk about them and how we can put a little of Venus' influence in there, wether we are single or partnered up.
I want Venus to bring me lover. Will this course do that?
This course is not about doing an "I want a lover" spell, and then making it come true. This is a holistic course: we work with Venus on a general level in all areas of our life, so we can open and TRUST what She has for us... and one of those results might be bringing in a lover. Generally God has a much better idea of what we need than we do. We are going to let Her do Her work in this course. This course WILL help heal and move stuff in that area you really want change on, if you do the work - and we will spend time during the course talking about love magic and releasing blocks to receiving love, but it's not a love spell course. It's a enjoy life and be happy no matter what course - which, of course, is the greatest aphrodisiac and love spell there is!
Do I need to be an out of the closet witch to do this course?
This course will be a lot easier if you don't have to hide your witchiness where you live. An important part of the course is temple tending and sacred space, and a part of that is creating an altar to adore Venus from, and then gently shifting your habitat around to align with Her energy (energy work, a little clutter clearing, general beautifying, nothing huge).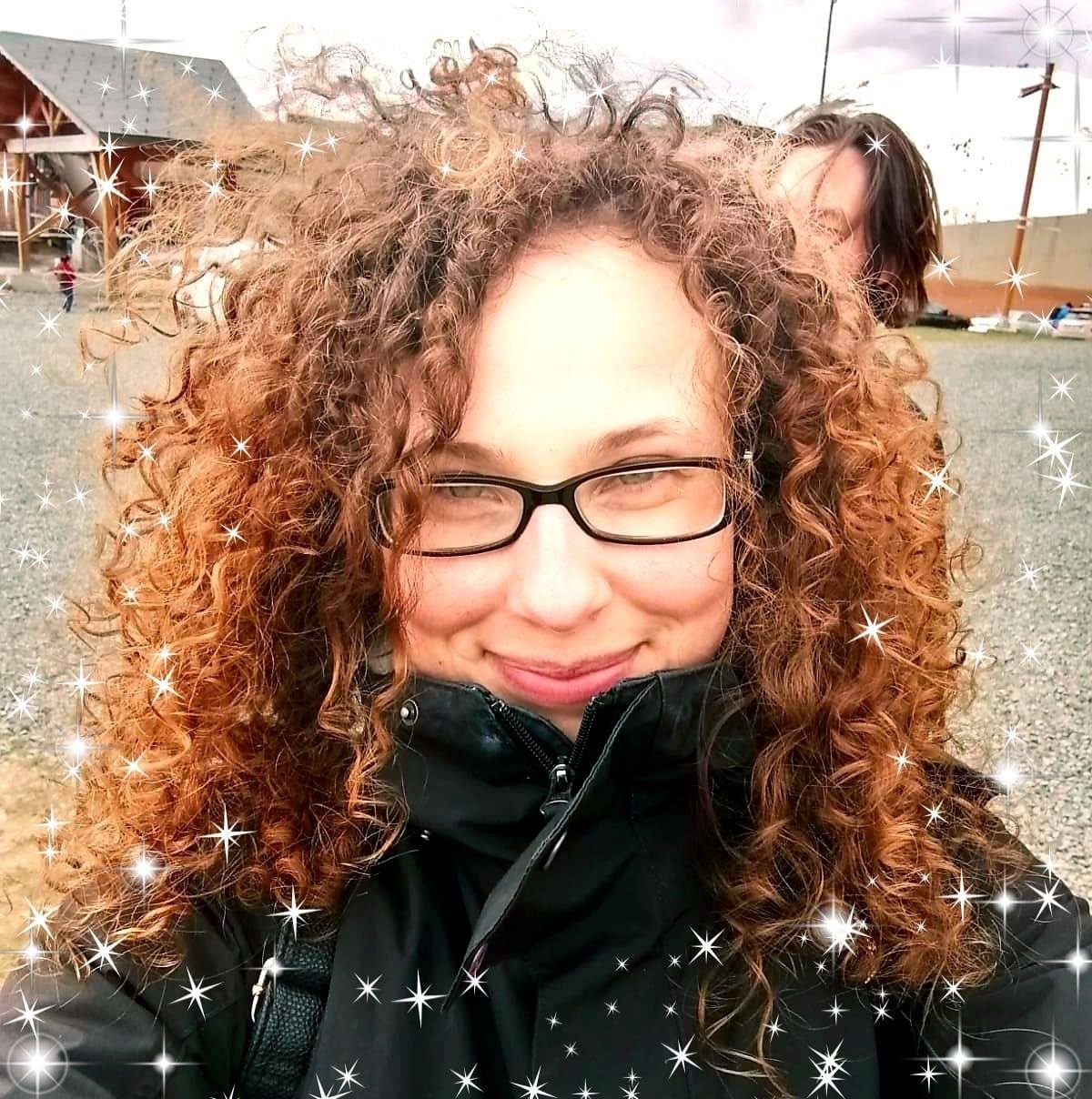 "The Venus Working taught me that the most important thing in whatever I do is to have fun with it. Otherwise it just won't work, and I will end up miserable! It's a simple lesson, but I guess you don't fully understand it until you realise how little you actually know about what brings you joy. Another really useful lesson was the Princess and Shielded Maiden lecture. It brought into light so many unconscious patterns hiding in plain sight! Again, simple but brilliant! It has definitely helped me to review my behavior in any given situation and change how I respond to triggers, thank you again Venus!"
- Aya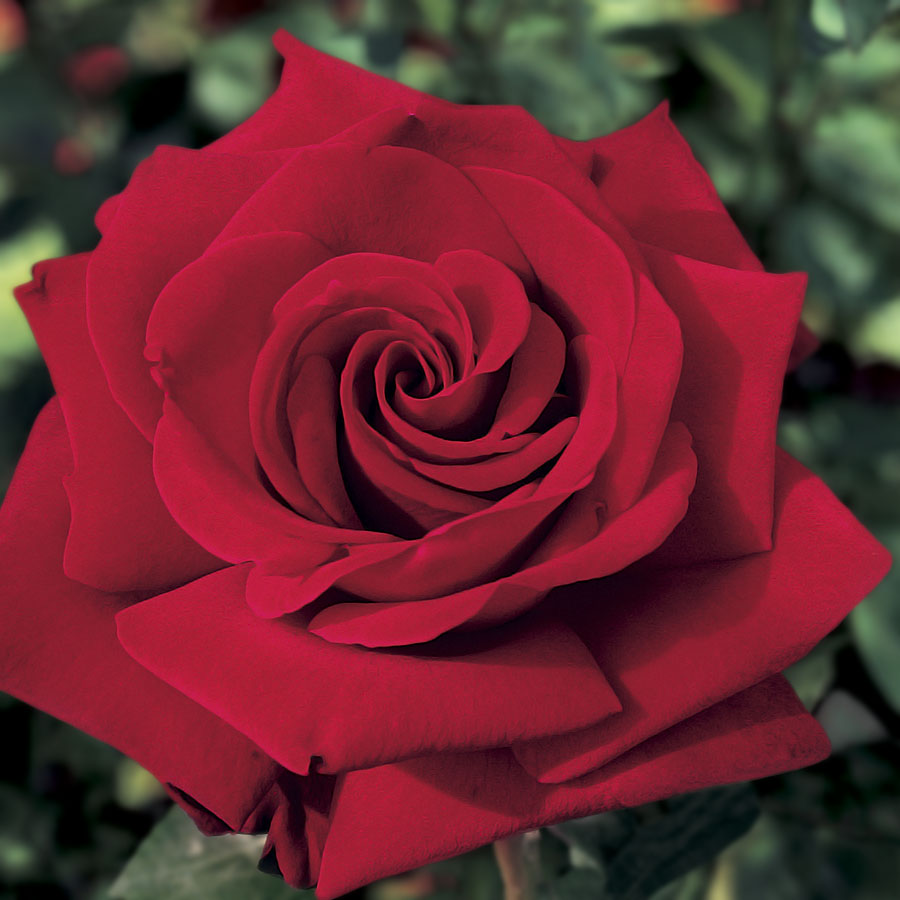 "I wasn't sure if I'd be able to connect with Venus but during this course I absolutely did! Working with Venus every day brought about some big changes within me. By embracing Venusian energy, every aspect of my life is genuinely better and happier. This course is beautiful and enriching, and I'm so glad to have allowed Venus into my life."
- Sarah
Join Us!
You know you want to! This is the start of a summer lived in languorous beauty - a summer spent rediscovering your love and lust for life, working magic in the easiest, most delicious way possible and opening up to let the universe make love to you again and again and again.
Venus magic just makes us happy. That's why we do it.

Registration is open until 9pm on Friday 6th March!